useNature, campaigning for a better Health System

Hub for developing solutions and strategies for the inclusion of Natural Therapies into the "Conventional Medcial Health System".

We need a new paradigm in Healthcare; Preventative and Restorative Healthcare needs to be of equal importance as Primary Care.

useNature supports the World Health Organisation's Constitution:

"Health is a state of complete physical, mental and social well-being and not merely the absence of disease or infirmity".
Natural Therapy Practitioners take a Holistic Health approach, and can deliver what the "WHO Constitution" is asking for.
The medical system, even so it is absolutely dedicated to helping the sick, is lacking behind in prevention and improving Health.
Health cost are constantly rising and are unsustainable.
We don't need more Hospitals ... we need more Healthy People!

Campaign keypoints for an Optimal Health System:
Nutritional Product Watch - Food Label Checks and Food Marketing Checks
Regulating "marketing" health compromising food products. - Policies and legislation

Prevention Strategies - In persuit of a healthy Lifestyle ...
useNature welcomes feedback and opinions:

Please contact me directly to assure prompt answers: Dieter L. - Editor
... or start a discussion on useNature's FB Page or on the Friends of Holistic Health FB Group
Support Natural Therapies
Natural Therapies in Australia
Support Natural Health:
The medical system, even so it is absolutely dedicated to helping the sick, is lacking behind in Prevention and improving Health.
Prevention and Improving Health is what Natural Therapist do best, we are destined to promote well-being. We need to include Natural Therapies into the "Overall Health System"!
To support solutions for Natural Therapy Recognition, become a Friend or Member: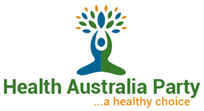 Gaining representation on the floor of the Senate for accurately and fairly at a Federal level.
In 2016 the "Health Australia Party" is going to do everything to ensure this representation happens.
---
Save our Planet & Humanity
Peace - Humanity - Environment
Share your Peace ... your ideas on Peace - your Philosophies - your Peace Action
Be Peaceful - Create Peace within yourself - in your community, in your country ...
Being a pacifist does not mean being passive.
To activate peace, create:
peacefulness - happiness - health - purpose - empathy - compassion - tolerance.
More Topics:
Green or Mean?
Why do we destroy our Planet?
Where have all the Forests gone?
Is War obsolete?
Please send me some of your urgent planetary and humanity healing question, solutions or suggestion.
ART & CREATIVITY
Nothing works without creativity, that's where innovation come from.
Arts & Creativity are vital for Humanity
Includes facilitating exposure and recognition for all artists, as well as generating possible income as a creative side effect.
Be Arty - Create Solutions
The starving Artist Blog Article
Peace Education through the Arts & Culture
---
Ambient Music - Time to Relax

Frozen Time - Free Listening
Down-tempo - Ambient - "Alpha wave induced Atmospheric Music with a twist".